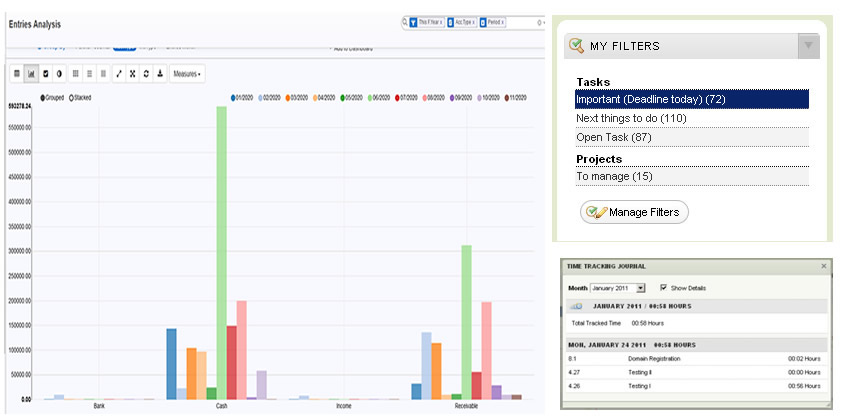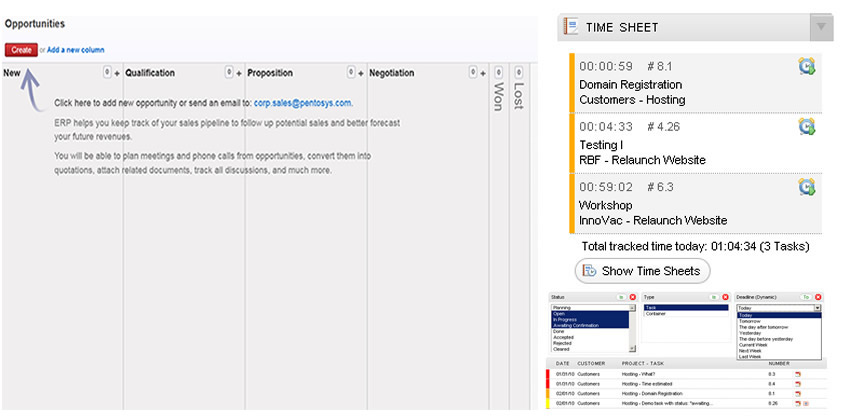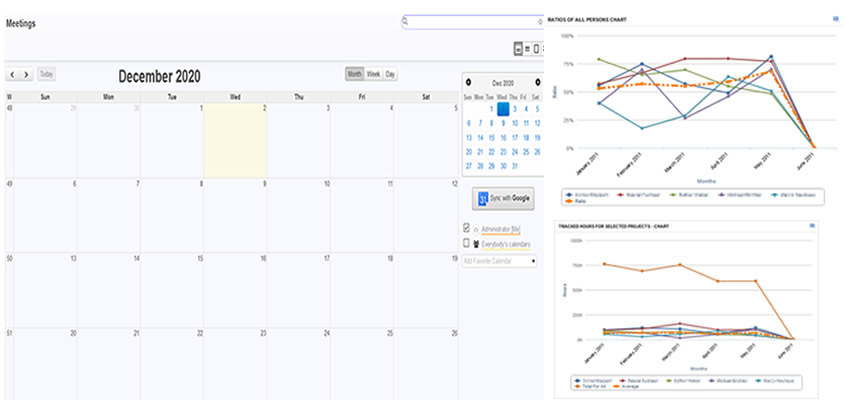 Vintula is completly Cloud-based. So no hassle with installing additional software on your computer. Just point your browser to Vintula official site - no matter where you are - and start working. It's that easy! All your data is stored on one central place. Don't care about backing up the colleagues desktops.
Vintula comes with 300+ fully Customizable modules, which manages all your Operations easily. Tasks such as receiving a customer's order, project planning and implementation, Manufacturing & Warehousing, Sales & Marketing, Accounting & Finance, Human Resource & Payroll Management, scheduling project milestones & appointments and planning resources all are executed through every organization's own work-flow
No rushing to your office, work at your home-office, enjoy a caffe latte at your favorite spot: You can access all bits of information at one place. And the same goes for your collegues, customers, partners, freelancers. Use Vintula to collaborate, share information wherever your are.
Have you thought, how much you would be spending to setup a cloud-based infrastructure to run similar application & the cost involved in developing such an application, it would simply be a hole in your company's pocket. In simple terms what we are trying to say is you get all Back-end support from our developers, installation & management support from our CSS team, Ready-to-go cloud-based hosted solution. You will only pay for the modules you use. Click here to get a Quote.