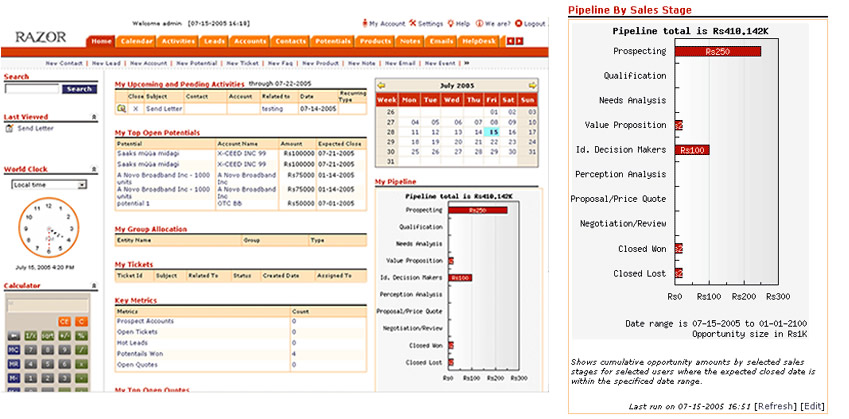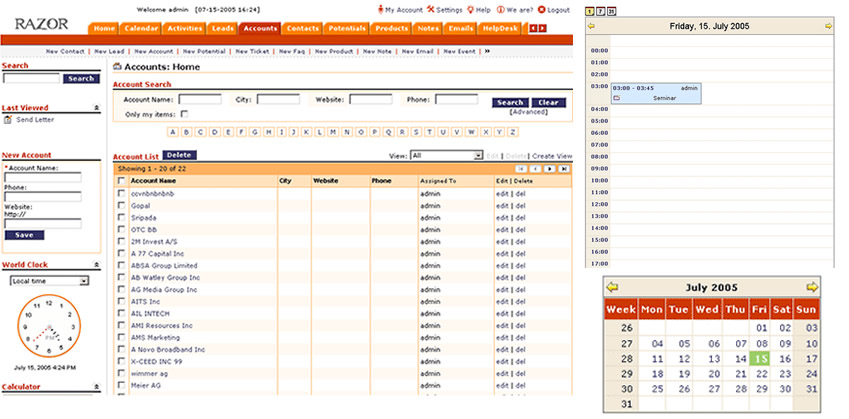 Enhanced Business Productivity:
Razor CRM is On-Demand customer relationship management software that provides sales, marketing, and support teams with powerful tools to efficiently and effectively collaborate in providing the ideal customer experience.
As human beings we naturally forget things. Forgetting a customer, however, can leave an irreversibly bad impression. Ensure that your customers develop faith in your organization by improving your sales process consistency. Using workflows you can automate repetitive tasks, from follow-up notices and tasks for your salespeople, to report generation and much more.
1. Assess your organization's repeated processes and tasks
2. Model each process or task in the workflows module
3. Identify and set triggers (dates or events) that activate the workflow
4. Test the workflow to ensure that its function and triggers are working correctly
Module Process Transparency:
Better oversight of salespeople means less surprises and more guidance, making them more likely to hit goals, meet objectives, and have a better relationship with their teams and their managers
1. Use the reports module to identify which sales people are working on what tasks
2. Use the reports module to identify which sales processes hold up the most customers and which cause the most customers to fall off
3.Use the reports module to understand the value of customers in your sales pipeline and to make adjustments in sales efforts based on requirements.